spela det ursprungliga Super Mario Bros spelet online gratis.
Play super Mario Bros online
---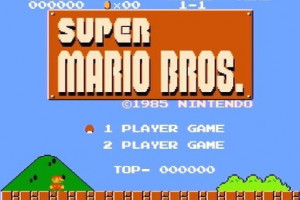 Super Mario Bros is an iconic arcade platformer, a real smash of consoles of the 90s. The game captured the hearts of millions of gamers, while it exists, and even hit the Guinness World Records as the best-selling project ever. We invite you to step into the past and play the original Mario Bros online. A breathtaking journey through the Mushroom Kingdom and funny plumber brothers are waiting for you. Defeat all enemies, fight the huge dragon Bowser and free Princess Peach. The fate of the entire kingdom is up to you now.

Gameplay features

Platformer Super Mario Bros online is designed for 2 people, so you can go to save the princess with a friend. The main characters are Mario and his brother Luigi. The game consists of 8 kingdoms, each of them has 4 levels. Here you will face the dangerous enemies, find cunning traps, dungeons and clouds with extra bonuses, secret passages, big battles with King Koopa and his henchmen. It is easy to play Super Mario Bros. There are a few ways of destroying the enemies: jumping from above, hitting the platform, which they stand on and shooting fireballs. Passing the levels, you should collect coins, as they give extra lives. The most interesting bonuses (powerful items) in the game are an orange mushroom, a fire flower and a star. The mushroom lets the character to be bigger and gives him a brick breaking ability. The flower enables to kill enemies at a distance. The star makes the character to be invulnerable to damage for a while (except killing by enemy) and to be faster, and the enemies become destroyed from his touch. The platformer is available for free, you don't need to download or install it. Pass all the locations and help courageous Mario free the Princess from the dungeon. We wish you a good time during the game.
Recent Posts
---
Win mario mini console!
Just playing Mario and win Mini-console
Free games of Super Mario online
On our website you will have an opportunity to dive into nostalgia while playing a Super Mario free game. It is a world-famous platform video game, designed and created in 1985 by Nintendo. Super Mario free games give you a chance to travel back in time when there were no PC or next-gen consoles.
Comments (42)
---